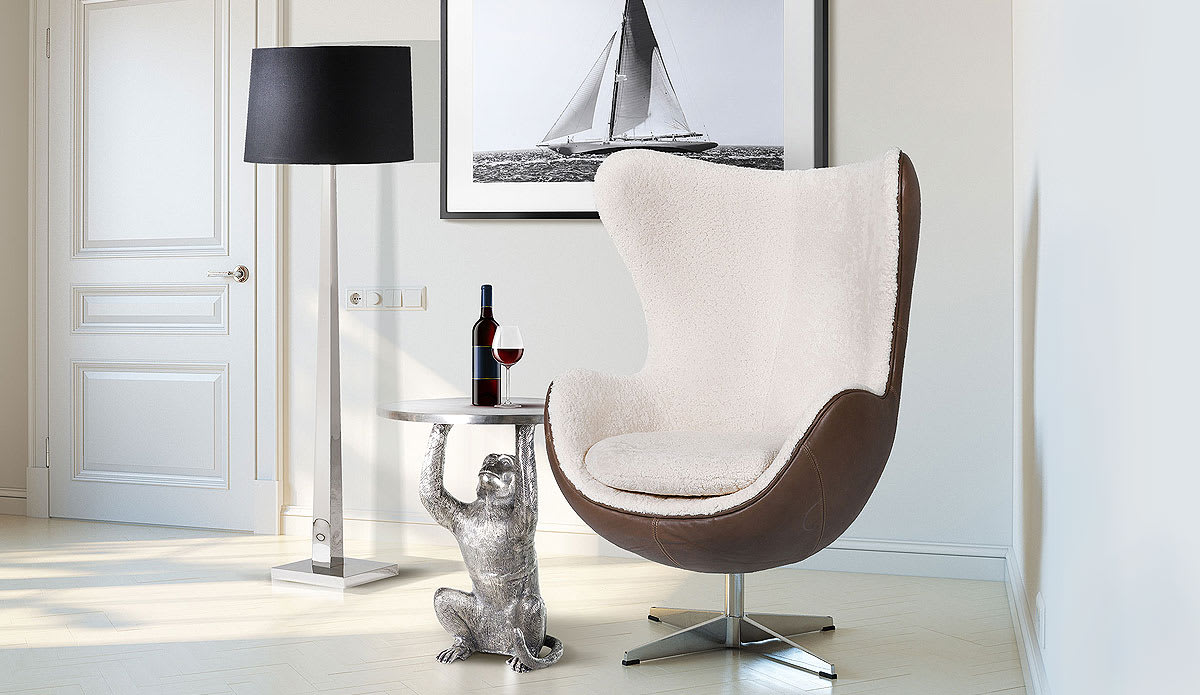 Give the home a 2022 trend reset with French-style vintage leather
It's all about French style vintage leather in 2022! Before decorating this year, you need to know these six secrets to stay on-trend and stylish.
Now is the perfect time to get on top of all of the 2022 interior trends! As predicted, the French style and vintage look are so in this year, considering the timeless elegance and style they exude. The popularity of our vintage leather range is a testament to how classic style withstands the test of time. A timeless investment like our sofas and armchairs are just as valuable as fleeting trends, making them an equally perfect addition to any home.
This year, the design spotlight is firmly on the vintage style - no space is complete without vintage decorative pieces. The vintage look can add character and variation to a room, and by mixing eras and styles, you can achieve the curated French feel of contrast. The French know how to make a room look completely yet quietly on-trend without ever trying too hard or looking gauche, and you can too with these insider tips on decoration trends in 2022.
These six secrets are the ultimate guide to getting this year's signature vintage, French look for expression, joy and space in your home, so read on for Nicky Cornell's fresh perspective on home decor trends!
1. The power of vintage
This French vintage trend tells a story of vintage pieces picked up casually at flea markets and kept for their unique character. A dull side table or coffee table which can capture the French vintage look when paired with a vintage leather piece, perfect for both décor and comfort.
Our favourite for an authentic vintage look is the Vintage Leather Cuban Lounger Chair. To draw the leather look together you could pair it with the 3 Drawer Leather Bedside Table. If your Parisian style apartment doesn't have space for a screen, you can use a Vintage Car Print to bring some vintage style inside. A wall print can be a portal to both another place and another time, especially with this stunning noir piece.
2. Cottage core
We couldn't include cottage core - the aesthetic blossoming into one of the worlds biggest design trends. Inspired by rolling green fields and wildflowers, the look speaks to a vintage provincial style to embody the ease and beauty of the French countryside connection with nature completely.
Having exposure to nature and your natural environment create a healing relationship with nature which will enrich your outlook on life. Once you engage with nature, you also see the benefits of nature, and this goes for your interiors as well.
By incorporating bare wooden tones, fresh bunches of flowers and organic materials, you can capture the romance and whimsy of the French countryside with the French style reclaimed wood range. Made with the natural materials of recycled weathered pine, not only is each piece unique, but they are also strong and last a long time because of the high quality of the material. You could compliment one of these pieces with the spring colours of the wildlife cushion.
3. Chandelier
A Chandelier is a perfect piece to capture the vintage style and French essence of entertainment and opulence. They are a consistently popular vintage trend that always adds a stunning and interesting element to any room.
Taking cues from the romance of interiors, especially Parisian styles where chandeliers are the centrepiece at any soiree, this is a decorative and practical trend! Take the Extra Large Rustic Antler Chandelier, a stunning piece that has that beautiful, reminiscent look that is hard to forget.
4. The French girl look
The 'French girl' style is effortless but considered, subtle yet bold and has femininity and classic elegance. French interiors, especially Parisian style ones, are the epitome of this look, and It's definitely a trend to watch. A vital feature of the 'French girl' look is its combination of modern and classic pieces.
Fresh candles, antique perfume bottles and sprigs of flowers all tell a story of delicate femininity, but if you are looking for something more, the luxurious Vintage Leather Sofa Chesterfield 2 or 3 Seater is for you. Another significant investment perfect for French girl life is the Leather and Sheep Skin Egg Chair.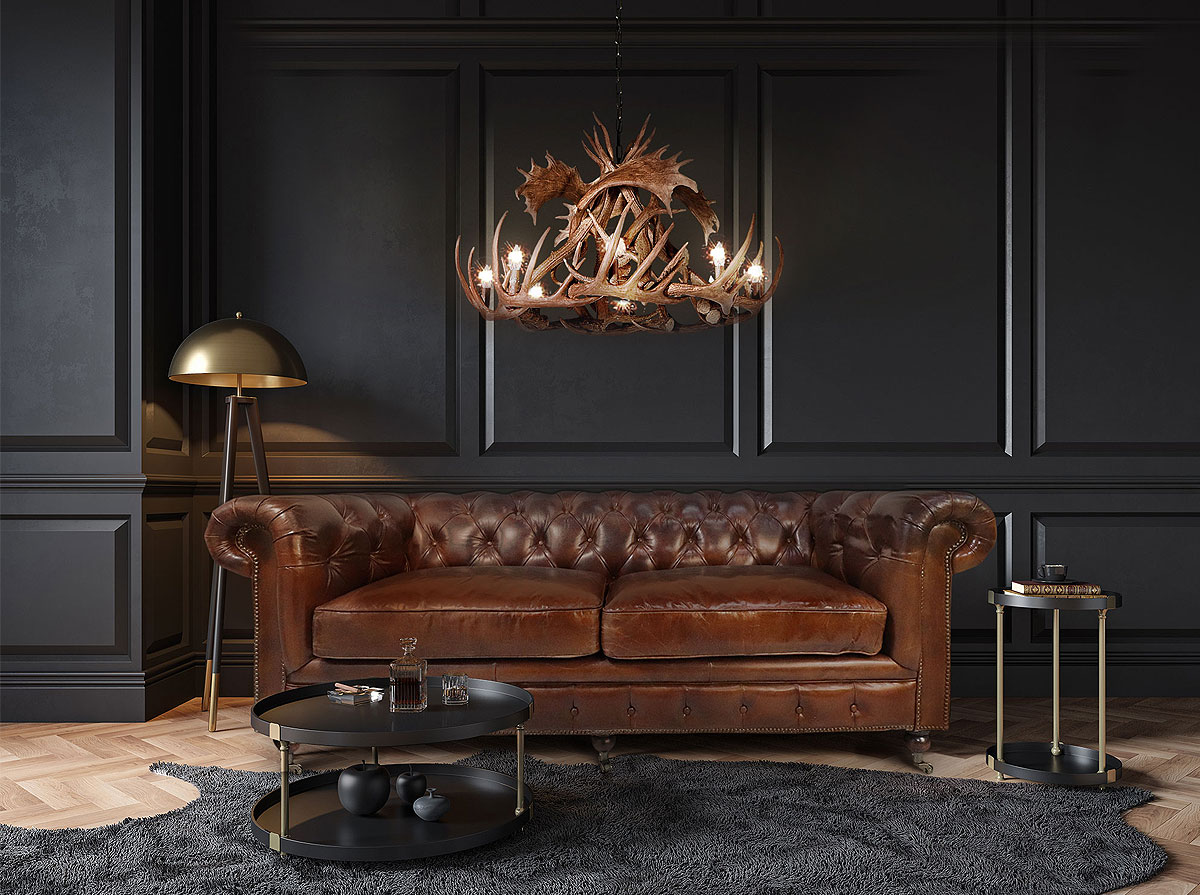 Shop the look: Vintage Leather Sofa Chesterfield 2 or 3 seater
5. Colour
The signature French pop of colour in interior design will be a trend for 2022. With bright skies blue, Raspberry pink, Babouche yellow and forest green all predicted to have a stronghold on our interior colour palettes this year, it is clear that vibrant and bold colours in subdued shades are the way to go. For a very on-trend farrow ball colour palette, no creative vision should be complete without the classic blue, which with years of experience, is expected more than ever to be a hit.
Layers of vintage decorative style cushions like the green velvet cushion and Pink Paisley Cushion create the French look of considered touches of on-trend colour. One tip to consider is that Green (especially sage greens) is likely to be the most prominent colour of this year because of its natural romance and whimsy, so it's definitely a go-to pick for any room.
6. The Chair
Mixing styles and eras is a key part of the French style, and it can give living spaces a personal yet effortless look. Particularly in a living room or where you want the area to be both welcoming and expressive of your own style, a key piece of vintage furniture can really add a touch of intrigue and elegance.
Again, this year, leather chairs like the Vintage Leather Cuban Lounger Chair are one of our favourites because the material's organic shaped and marked texture conveys meaning and history. The relaxed style of the Vintage Leather Directors Chair is both chic and has a curated look. It's also worth considering these pieces for your home office ideas, whether you use the space for graphic design, web hosting, or as part of a creative team of affiliate networks.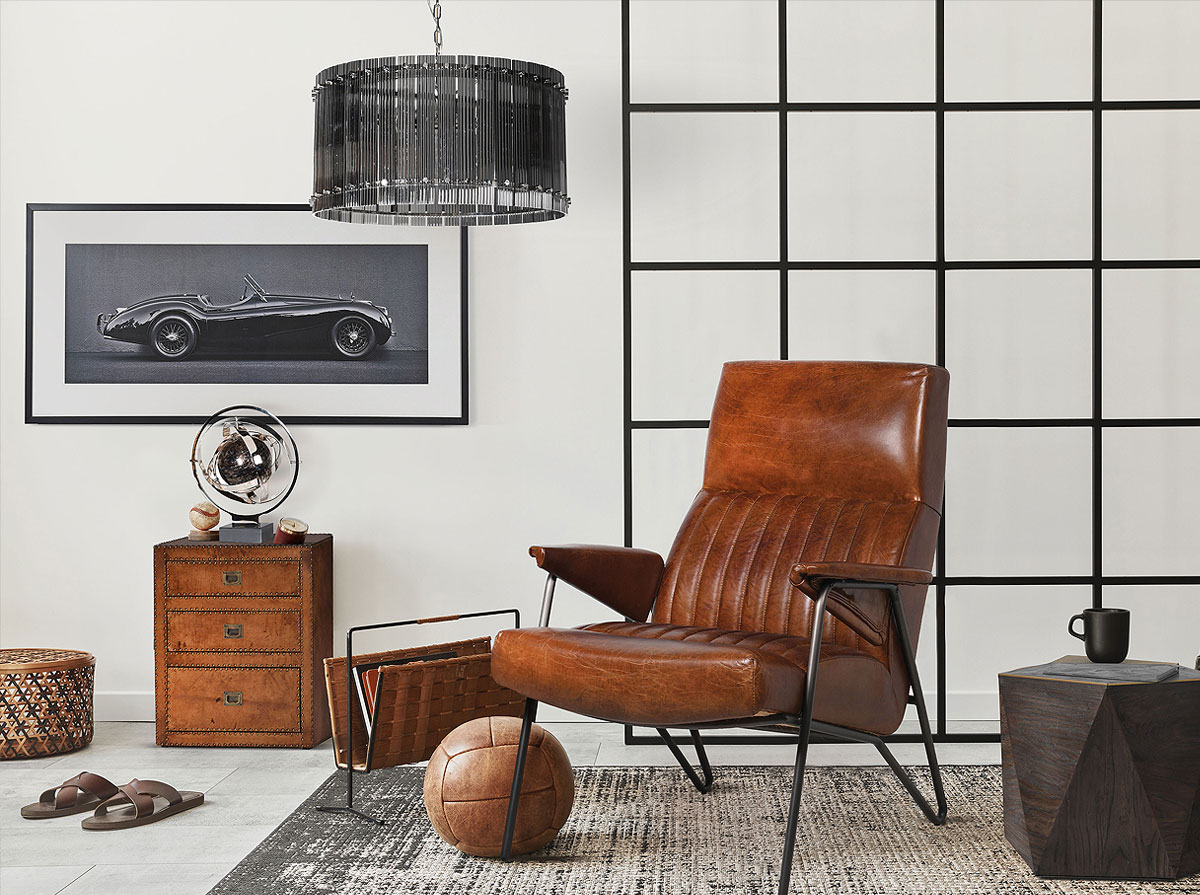 Shop the look: Vintage Leather Cuban Lounger Chair
Now you know these six little tips, any real estate refurbishment or new years decoration will be infused with the stylish French vintage look and is sure to be absolutely stunning!
The pieces linked in this article lead to product pages perfect for helping you on your journey as creative director of your home or the living room designer towards effortless, on-trend elegance! If you liked our insights on interior design and decor, you should take a look at our gorgeous collections of high quality, always stylish pieces.
If your home ever needs some luxury treatment, you know where to turn for the best products or services. We take so much pride in the quality and comfort our products provide, and we hope that you enjoy your own home decor just as much this year!
Photo credit: Nicky Cornell