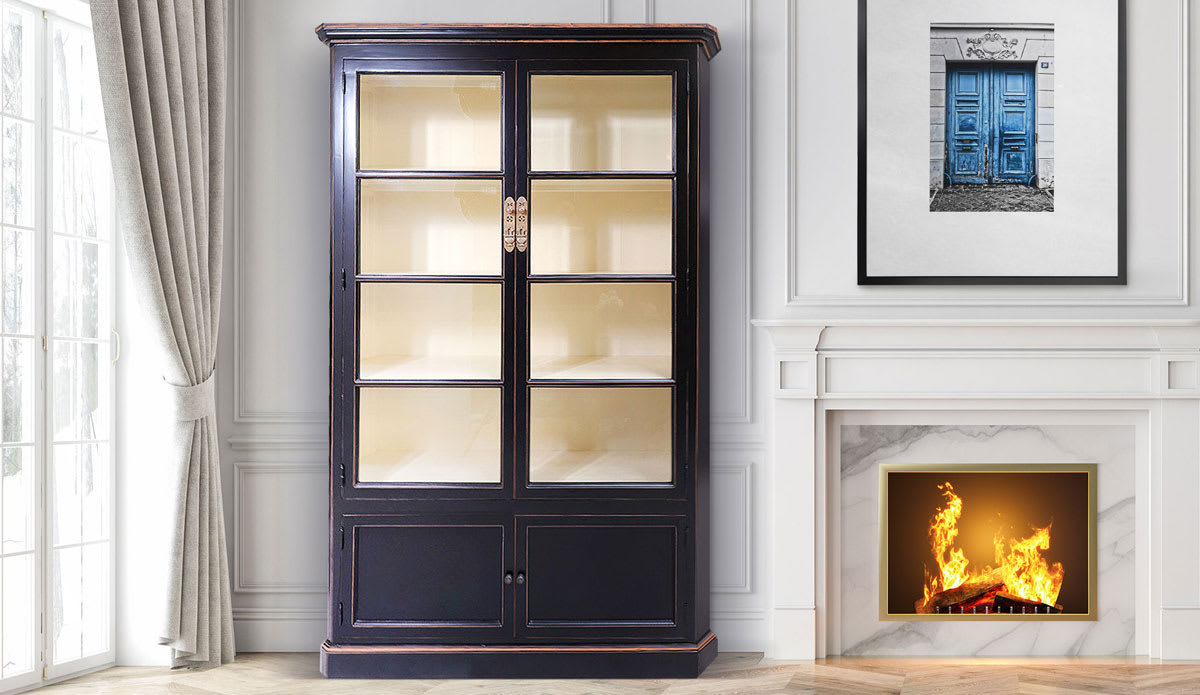 Are you getting the most out of your oriental style furniture?
If you've invested in oriental style furniture, you'll want to know you are fully unlocking its stylistic and meaningful potential - so let's explore how you can do this.
Oriental style furniture looks beautiful as well as meaningful. It's no surprise that this is such a sought after look- its effortless style has prevailed over thousands of years. In modern interior design, while oriental styles are decidedly popular, there is certainly a right way to go about incorporating these pieces into your home well.
One beautiful element of Chinese furniture and culture which is often overlooked is bright, bold colours. Symbolism is common for Chinese colours, with different pieces of furniture painted to evoke certain qualities. Red symbolises happiness, joy and luck, which is why the Chinese new year is often celebrated with red banners and dragons in China. You could make the most of this meaningful symbolism by introducing some bold red pieces to your home, such as the Red Oriental Style Large Sideboard or the Oriental Style Red Wardrobe, which is also reminiscent of Chinese wedding cabinets, which were traditionally gifted in pairs to the husband and wife on their wedding day. Red can tune your home into the Chinese interpretations, but it can also provide a splash of colour to accessorise and add to your space.
On the other end of the colour spectrum, blue is traditionally related to wood, healing and long life. The shade is usually used in homes to bring about continuation and harmony, so any blue oriental pieces in your home will now hopefully have an added meaning. If you've not got any oriental blue details in your own home and you do like its connotations, the Oriental Blue 4 Drawer Hall Table is a beautiful piece for this purpose. An Oriental Style Blue Tall Cabinet is another product that can add a regenerative feeling to your home with its stunning teal touch- not to mention its ample storage and beautiful oriental metalwork detailing features. Striking, expressive pieces like these can create an engaging, stylish interior when combined with contrasting pieces, diverse influences and international inspirations.
Because oriental design is a culmination of various Asian cultures, it is best presented in the home as a curated expression of your appreciation across the range of cultural references they combine. An explosion of eclectic colours celebrating bold pieces as well as your own personal taste can look stunning. On the other hand, a refined look set off by a few key pieces can capture the simplicity and clarity inherent to the oriental style absolutely beautifully as well.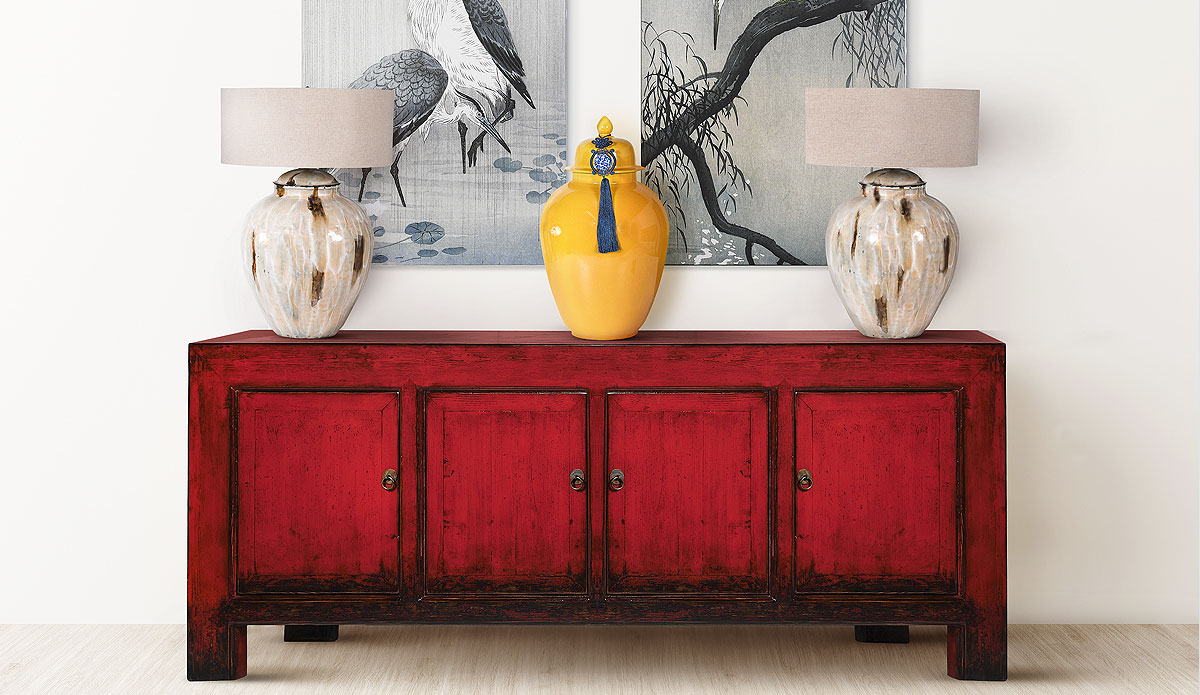 A neutral, calming base style will make your oriental furniture the focal point of the room, emphasise its character and value and provide the space with a calming lack of clutter. In contrast to ornate Chinese antiques, Japanese style furniture often emphasises a simple, balanced tone. The easiest way to achieve this relaxed, minimalist look is to invest in substantial storage. We suggest the Oriental Style Black Multi Drawer Chest because of its functionality and distinctive design, or one of our best selling products the Oriental Style Black Bookcase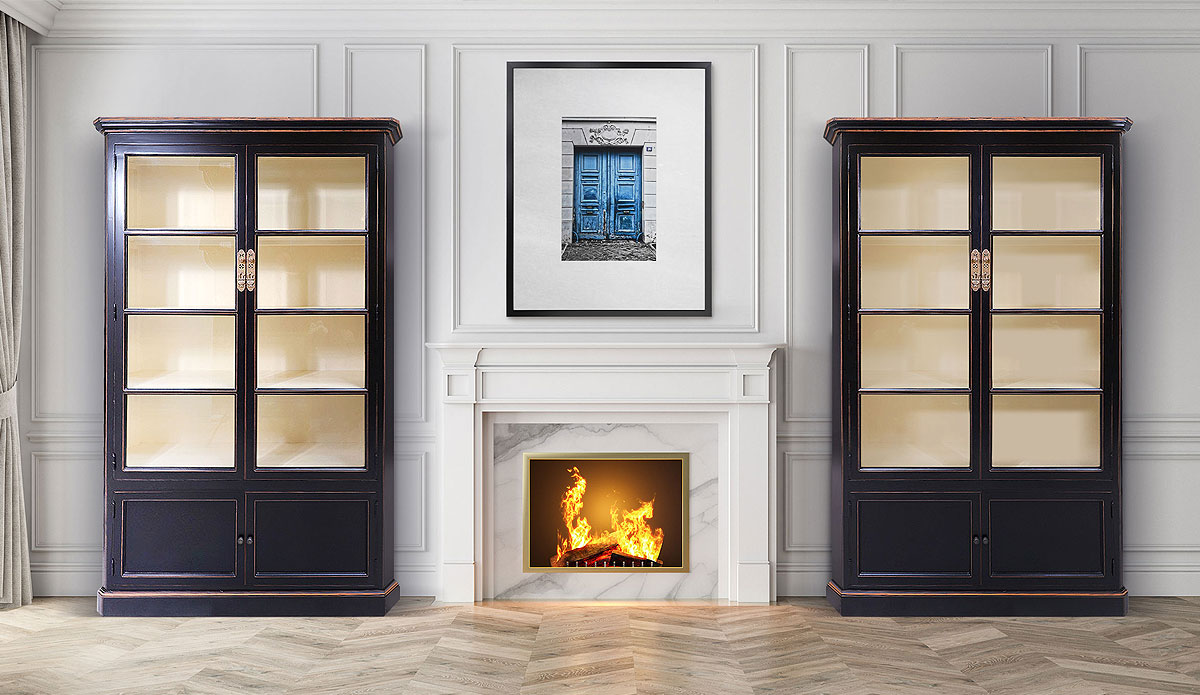 To further capture the tranquillity of the oriental look, you could start practising the ancient science of feng shui, creating an environment of harmony and balance. This philosophy translates into some insightful and helpful strategies for a joyful atmosphere. For instance, arranging your sofa sets to face the window and door of the living room creates a positive feeling, as does limiting the amount of furniture in a room. This allows for the constant flow of 'Chi' throughout your entire home, meaning that corners that can harbour negative energy are best filled with brightening house plants.
Another suggestion is to introduce a small central coffee table to the centre of the room to both foster conversation and allow the Chi to flow freely again. A coffee table can centralise the room and certainly adds style to a room, like this Oriental Style Round Coffee Table with natural wooden tones for a peaceful yet simple feeling. Feng Shui captures the intention behind oriental style furniture pieces. Applying it to your home can make your pieces look even more beautiful and unlock a new level of meaning to them.
Another way to make the most out of your oriental style furniture is to highlight it with fitting lighting. From an interior design perspective, lighting is a foundational part of a room, but it takes on more significance in the context of oriental furniture. Light represents fire, one of the five elements in the Feng Shui philosophy. This element has a profound effect on the home, bringing with it harmony and balance. Lighting can add warmth and softness to a room or contrastingly flood it with crisp brightness. The positioning of lighting is especially important when highlighting specific pieces: for example, a floor lamp would look beautiful, positioned next to the Oriental Style Black Painted Screen to illuminate its dark patterned artwork.
Similarly, plants enhance oriental pieces when in proximity to them because of the natural elements synonymous with this furniture style. Oriental style furniture evokes images of cherry blossoms and intertwined leaves. You can play into these natural themes and motifs in your own decor with pieces like the Oriental Style Painted Chest or Metal Glass Top End Table featuring a beautiful pond land scene. Pieces like these with painted scenes of nature look gorgeous paired with plants and vases of flowers, which give a room natural beauty.