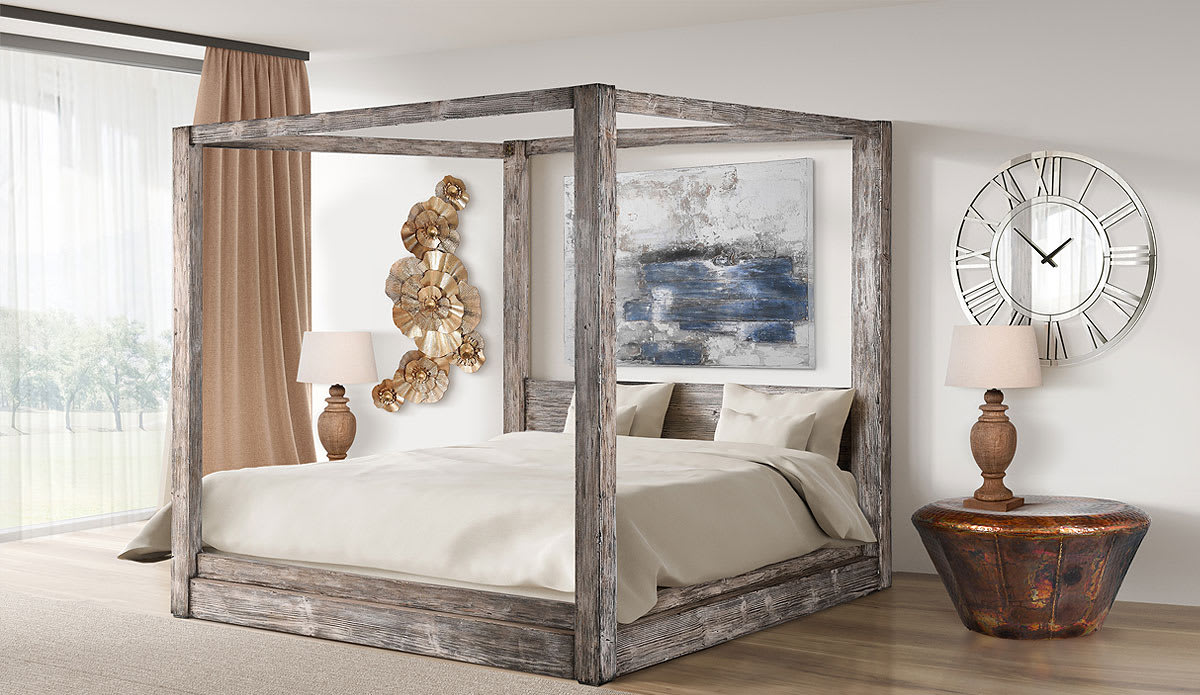 The ultimate bedframes for summer
A Bedframe should balance beauty with comfort. Sleep is the key to good mental and physical health, yet 36% of adults in the UK struggle to get to sleep weekly. Unfortunately, summer is a catalyst for poor sleeping due to the longer daylight hours and humidity. Similarly, having a bedroom that feels like home is essential to help you relax. Your room should feel stylistically like your own, with decoration curated to your personal taste. Our rooms are where we privately process and reflect on the past day and re-energise ourselves for the day to come.
When you invest in your bedroom, you also invest in yourself and your lifestyle. Investing in some key pieces means your room will always look intentionally designed and put together, even amid a little mess. So, when it comes to buying a bed frame, your room deserves the very best. Luckily, we have a small sample of this summer's stand-out bedframes selected for how they capture this season's style and their comfort.
It's clear to see why the Rhodes Wooden 4 Poster Bed is the ultimate piece for this summer. The unique open frame provokes an airy, calming atmosphere, while the elevated beams give the impression of a higher ceiling. The freedom of summer often gives it a bohemian feeling, embodied by the exposed natural wooden structure of this bed. These bare pine planks convey a curated country chic look, adding a rustic tone to your room.
With this bed frame, it would be easy to imagine waking up in a dense, lush green forest surrounded by the sound of morning birdsong. The Rhodes Wooden 4 Poster Bed can transport you to a world of calmness, nature and relaxation. The strong Pine wood frame can provide you with complete peace of mind that this high-quality piece will last you for years to come. As well as this, the Rhodes Wooden 4 Poster Bed's neutral colour palette makes it versatile enough to be suited to both the colder and warmer seasons.
If you are treating yourself to the Rhodes Wooden 4 Poster Bed, why not add to it with one of these stunning accessories:
This cushion is the perfect addition to the Rhodes Wooden 4 Poster Bed, with intricate detailing and a simple yet charming colourway.
The Grey Jaipur Pattern Cushion is a beautiful way to tie together the Bedframe's overall aesthetic.
Nothing matches having a glowing candle on your bedside table, especially when the candle is as beautiful and complimentary as this one is.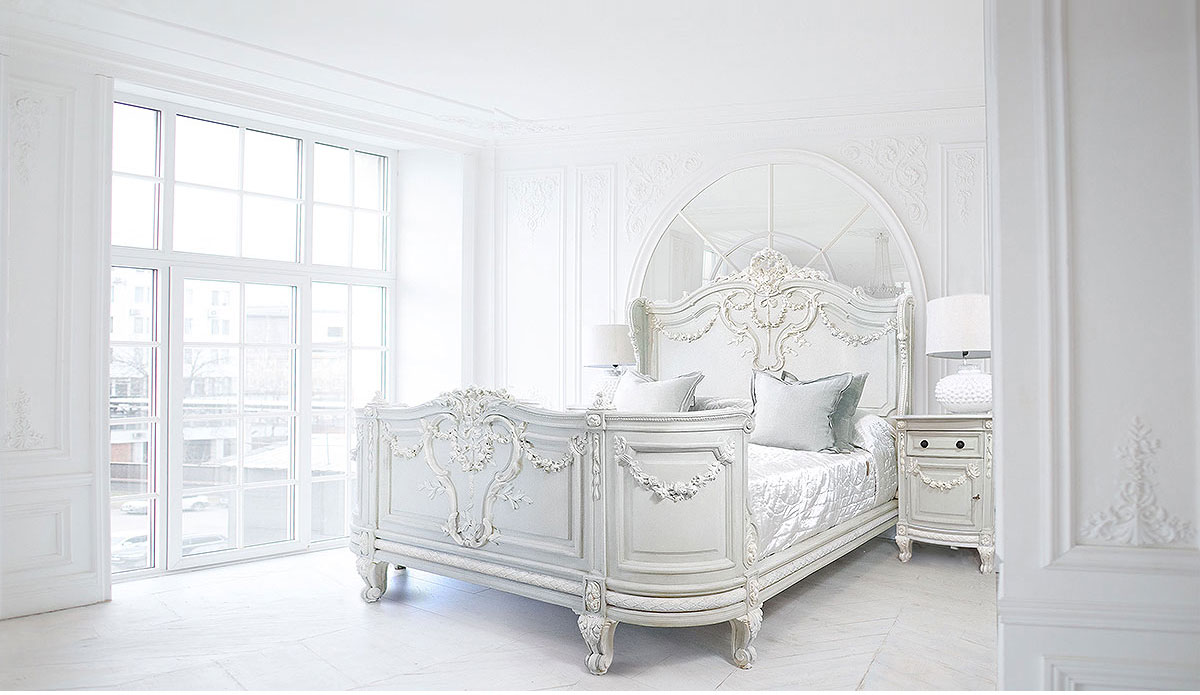 Another stunning contender for the best bedframe of this summer is the French Style Classic Carved Bed. Set off by intricate, ornate carved embellishments, this piece captures the artistry and beauty of the French style. Its dazzling white shade lightens and brightens any bedroom, reflecting sunlight and making the room feel more spacious.
The French Style Classic Carved Bed is available in the 5ft King Size and the 6ft Super-king size. If you have the space for the larger size, it can add a further dimension of comfort by allowing even more space to stretch out and cool down during hotter months. Again, the neutral shade and classic style ensure the piece is immune to fleeting trends and styles; this piece exudes timeless style. The French idea of 'art de vivre' simply means the art of life and refers to the importance of details, aesthetics and taste in all aspects of life.
Summer is the time for truly appreciating every moment, including the simple acts of sleeping, lounging, and lying in on a Sunday morning. What better way to romanticise each morning and evening than with this undeniably beautiful bedframe?
If you loved the French Style Classic Carved Bed, you might like to accessories it with some of these beautiful items:
A comfortable duvet is a secret to sleeping success every day of summer. The Chloe Duvet set is luxuriously soft, gentle on the skin and divinely smooth to the touch.
The Super-king Cotton Bedspread layers beautifully with the Chloe Duvet for an added layer of decoration in Summer.
Co-ordination is the key to an intentionally curated look. This Chest matches beautifully with the French Style Classic Carved Bed.
The French Style, Olive Rattan Bed, is the epitome of effortless style. This piece embodies beautiful craftsmanship, with its solid wooden frame set off by intricate rattan detailing. The soft olive taupe shade is authentic and graceful, with subtle distressing for a vintage feel. The olive tone and rattan finishing complement one another, creating a slightly rustic combination of tones and texture.
The French Style Olive Rattan Bed also perfectly captures the feeling of rustic beauty with its traditional frame and gorgeous carved details. The romanticism of this piece sets it apart from bulky modern frames, giving it a refined, stylish charm. Why not invest in your lifestyle this summer and treat your bedroom to a touch of French style with this stunning frame.
If you love the feel of this piece, you might also like some of the following accompanying accessories:
Nothing says French refinement quite like a salon chair. This piece speaks for itself. Its elegance compliments the French Style Olive Rattan Bed's matching olive shade perfectly.
The neutral colourway of this piece makes it perfect for all days of the year.
Matching bedside tables are a sure-fire way to add an intentionally curated look to your room. This elegant frame looks stunning placed symmetrically on either side of a bed.
Our website exhibits an extensive range of bed frames, from kings and queens to double beds. We take pride in our outstanding selection of beautiful products, where you are sure to find your next favourite look. What's more, our customer service is second to none, ensuring you always feel satisfied with your experience. Look today and start curating a relaxing, personalised bedroom look for this summer.