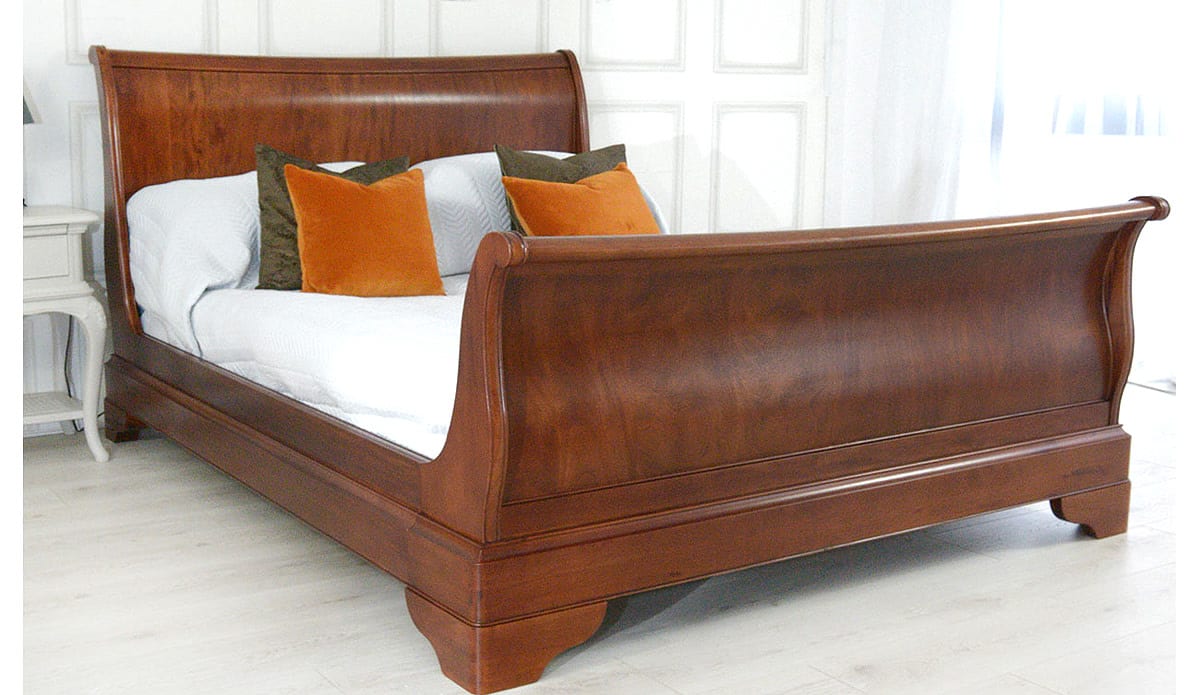 How to look after your new bed
Your bed. It's the centrepiece of the bedroom. And did you know you spend a third of your life in there? Lucky for you, we know our stuff when it comes to sleep. So read on to keep your bed looking and feeling as dreamy as possible.
Maintaining bed fixtures
It's a good idea to check bed fixtures every 6 months or so, to make sure they haven't loosened or broken. Here are some general pointers:
If the fixtures look or feel loose, check to see if they've been tightened correctly. Make sure you consult the assembly instructions before you start; different beds might need different tools. And don't over-tighten – take it slow
For beds with central support legs, please note that these shouldn't touch the floor when the bed isn't in use; they should be around 0.5cm off the ground
For ottoman beds, always make sure that you have the handle correctly on the slat frame when opening and closing the bed
Cleaning upholstered beds
We recommend professional cleaning for upholstered beds, but a fabric brush can help keep the material looking fresher, for longer.
Caring for velvet beds
Just bought a velvet bed? Don't panic if the material appears 'crushed' when it arrives – just give it a once-over with a velvet or clothes brush to fluff it back up. Because of the way it's woven, velvet will naturally crush over time, but this is just part of its antiquing process, and doesn't affect its durability.
Maintaining your velvet bed
Velvet that keeps its luxe as long as possible? Follow these tips:
Always brush velvet in the direction of the pile.
Gently brush or vacuum (with an upholstery attachment or cloth-covered regular nozzle) once a week.
Soak up any spills immediately by blotting with a dry cloth. Don't rub or put pressure on the affected area – you might push the stain in deeper. Once you've soaked up all you can, use a hairdryer at a distance to make sure the velvet's properly dried. Then go over the area with a velvet or clothes brush to prevent matting.
For large stains that won't come out by blotting, get a professional to take a look.
Still have questions? We're happy to help.