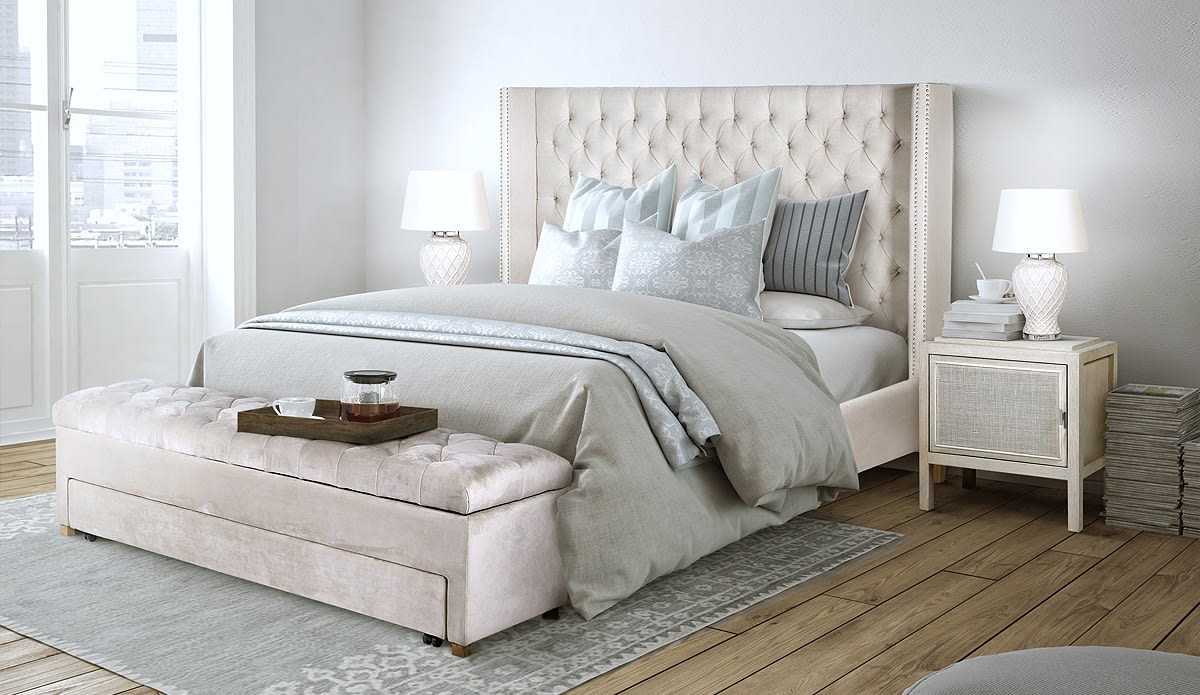 How to choose the right bed for you
We've made buying a bed as easy as counting sheep. You spend a third of your life in bed, after all, so while it might seem like a lot to think about, it's brain work worth doing. Check out our below tips on bed buying and you won't lose any sleep.

How to measure for your bed
Start by measuring the maximum length and width of the spot you plan to put your new bed in. If you're a visual planner, use card or paper to plot out potential positions before you measure. And don't forget to re-measure your space once you've found 'the one', taking into account the full size of the frame, plus additional accessories like headboards.
Bed sizes
Bed sizes are listed according to the size of mattress they're designed for – the internal frame size. So if you're buying a new frame for an existing mattress, measure it first to make sure you pick a bed that'll support it. But pay attention to the dimensions of the whole bed frame, including additions like headboards – some styles may be bigger or smaller than others.
Bed bases
Lift-up ottoman / drawer storage - As the name suggests, lift-up ottoman bases lift up to reveal ample storage space below the slatted base. Drawer storage beds feature slide-out drawers (so no lifting required), where you can stash spare pillows and throws.
Slatted base - You'll find this used with most bed frames. It's formed from a ladder of slats made from soft, flexible wood, joined to a supporting central beam. They flex more than a solid divan – so absorb impact and feel less firm – and can sometimes be adjusted to suit the exact tension you need. Sprung slats are similar (most of our slatted bases have sprung slats), but offer more support. Slats are arched and made from woods like birch and poplar, providing a medium-firm sleep.
Bed materials
This is the fun bit. It's mostly down to taste – fabric upholstered and wooden beds feel pared-back, while velvet, boucle or cord upholstery could add more drama to your boudoir. As well as style, there are a few practical things to consider: metal's durable, more compact, and easier to clean, while upholstered beds offer unrivalled comfort.