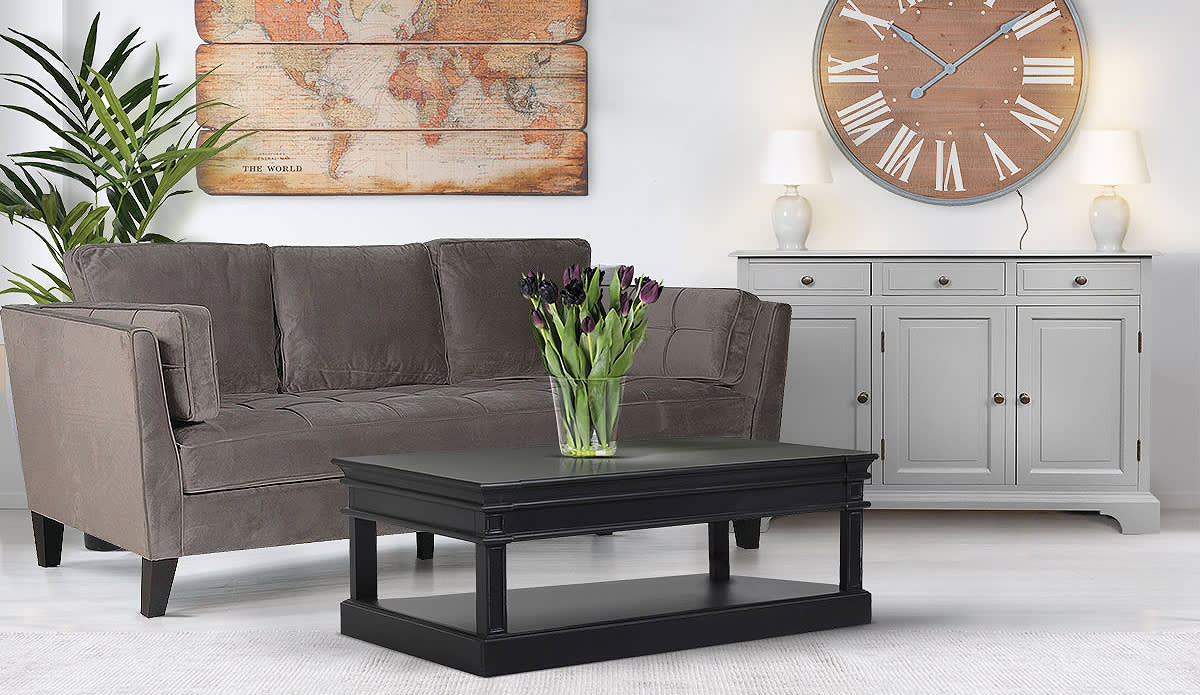 How to care for your sideboard
Sure, storage keeps your clutter hidden away. But sometimes what's on the outside counts, too. Luckily for you, we know how to keep up appearances. So clean up your act and read on. Here's how to care for your storage.
General storage care tips
When it comes to cleaning natural materials, it's easier than you might think. It can often be a simple case of a regular dust, or a quick wipe down with a a damp, clean, lint free cloth.
Veneered and solid wood storage
Regular cleaning is key. You'll need a couple of clean, lint free cloths – one damp, to wipe down, and one to dry.
Wipe up any spills immediately.
Use a diluted, wood-friendly detergent on any stubborn marks.
Don't use harsh or abrasive chemicals, polishes or sprays.
To repair small scratches on veneer, you can use a small amount of oil polish, and for solid wood, you can just seal with matching varnish or paint. Always test a discreet area first.
Try to keep your storage out of direct sunlight – the light and warmth can cause colour fading and movement of the timber.
Don't place your storage directly in front of a radiator – on veneered pieces, heat can cause the veneer to lift away, and cause solid wood to move.
Just a reminder: solid wood is a changeable and living material, so excess heat, cold and moisture will affect the timber and could cause bowing or hairline cracks over time.
Glass and metal storage
Wipe up spills and finger marks with a clean, dry cloth.
Maintaining doors and hinges
With regular use, doors and hinges can sometimes start to loosen. Consult the assembly instructions before making any adjustments to ensure you use the correct tools. If something breaks, please contact our Customer Services team and we'll do our best to sort it out.
Shop our beautiful range of sideboards here.