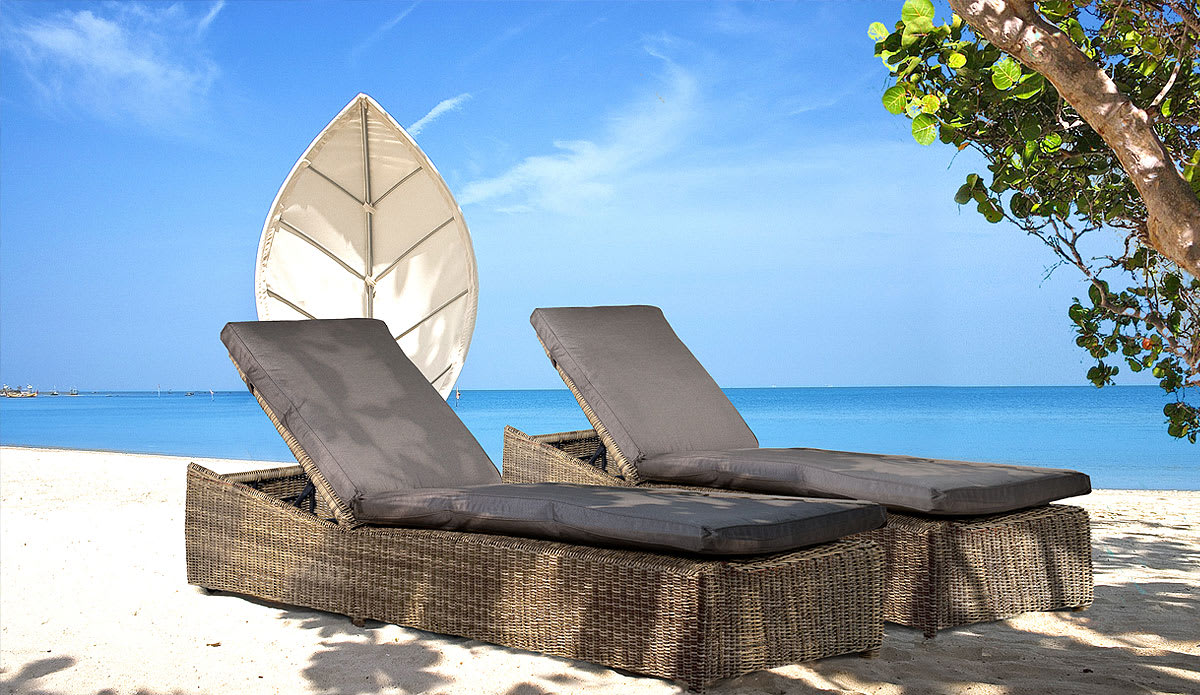 Get ready for summer with our garden furniture guide
Nothing compares to lounging around a sunlit garden or balcony during the summer months. Having a curated space to relax with friends and family on warm afternoons feels undeniably special. Outdoor space is at its most beautiful around summer, and outdoor furniture is the best way to take advantage of this.
Garden furniture can completely transform the average area into a relaxing summer escape. Investing in garden furniture can feel complicated- especially if you want to make the right decision. Luckily, we have everything you need to know to perfect your outdoor space. Packed with tips, recommendations and advice, this is the ultimate guide to garden furniture. Read on to get inspired for your outdoor space this summer!
Chairs
Sitting comfortably while tanning or having a cool drink is an unbeatable luxury. Getting a few chairs is the first step to creating a relaxed outside area, so it's essential to get it right. Depending on the space you have available, you might want to consider a full sun lounger. This is the perfect way to achieve a sun-kissed look while completely at ease, reading a book, listening to music or taking a nap.
The Outdoor Rattan Sun Lounger is a sublimely favourite choice. Its charcoal cushion colour is designed to absorb sunlight instead of reflecting it, allowing you to soak in as much sun as possible. Similarly, the low frame and adjustable back give you the chance to attain a bronzed summer glow restfully.
This is a chair suited to spontaneity and versatility. If you have a smaller space, the Outdoor Folding Chair allows you to enjoy both the sun and a spacious garden or balcony with its small frame and the ability to fold away. The pretty metalwork compliments both a morning coffee and evening drinks with friends.
Tables
One thing to consider when buying outdoor furniture is the climate of your outside space. While this won't be an issue in the heat of June solstice, during winter, spring and autumn, wood may not be as suited to damper areas. It could rot and experience discolouration over time in wetter conditions, so it can be better to choose a different material when it comes to a bulky hard to move piece like a table.
Rattan is more weatherproof, making it an excellent material option for tables and chairs alike. The Outdoor Rattan Large Dining Table Set is a staple piece for outdoor dinners that will last for years to come providing you keep it covered when it is not in use. Available with or without chairs, this dining table was made for candlelit dinners with family and friends.
On the other hand, the more petite Outdoor Rattan Round Dining Table is perfect for days when the dining room feels too formal for a lunch of salads, fresh bread and fruit. Again, made from wicker material, this is a piece designed to last you for many future summers to come.
Sets
Hosting is one of the greatest pleasures in summer, from barbecues to garden parties and big family gatherings. The most important thing is not forgetting to plan to seat guests. Sets can be the answer to all of your seating dilemmas - creating a central place for people to gather and draw any event together.
The 6 Piece Grey Garden Set is the definitive collection of seats for hosting. The cool grey tones of the rattan and cushions immediately give the garden space a stylish and put together atmosphere. On a hot July night, this stunning set makes drinks in the garden look even better. If you have the floor space, why not go all out with the 5 Piece Garden Set so that you can comfortably invite even more people over!
The Outdoor Rattan Corner Modular Sofa is a beautiful centrepiece to build onto, acting as a cornerstone for developing a set-up suited to you. Add to it with the Outdoor Rattan Large Armchair and allow your seating to spread across the whole patio. As well as making a garden look choreographed, sets can also be added to with new pieces, allowing you to build a nest of on-brand pieces in your own home.
Accessories
When you have a basic seating structure in place, you can begin the fun part of garden design- accessorising. Bare paving with a few solitary chairs can look nice but never feels fully complete without a few decorative pieces here and there. Accessories celebrate the nature in your outside space and enhance what is already there.
One of the best ways to add life to a garden is with running water. Our beautiful Water Feature adds a gorgeous sound and reflects sunlight, romanticising any outside space. Even the hottest days of the year can feel refreshing when accompanied by a stunning water feature.
The summer solstice marks the beginning of astronomical summer, where the northern hemisphere is directly aligned with the sun. While this means the day will be long and hot, nights will be cooler, making it the perfect time to entertain and enjoy the company. A lantern is an ideal way to enjoy and enhance June evenings, casting them in a warm light. The Large Brass and Rattan Lantern is a stunning golden piece that shimmers in the day's sunlight and glows gently in the darkness of evening.
For a more traditional look, the Pair of Antique Standing Lanterns is a set of two twinned lights. Laughing and talking with your faces lit up by the light of melting candles is the perfect way to spend the longest day of the year. If you want to get something to really add a spark to your outdoor space, why not add a furry friend like our bestselling Grazing Life-Size Sheep without the hassle of a real pet. This life size piece is sure to start a conversation and give your garden an authentic, welcoming feeling!
Hopefully, you feel motivated and inspired to start creating the outside space of your dreams. After so much time inside over the last few years, there can be no such thing as too much time outside this summer. This year no one wants to be confined to their living room.
At Nicky Cornell, we have everything you need to create the best summer yet, with beautiful furniture and exceptional service. Go for it and make every day of summer feel special! Enjoy your summer fully and treat yourself and your home to some of our beautiful outside furniture.