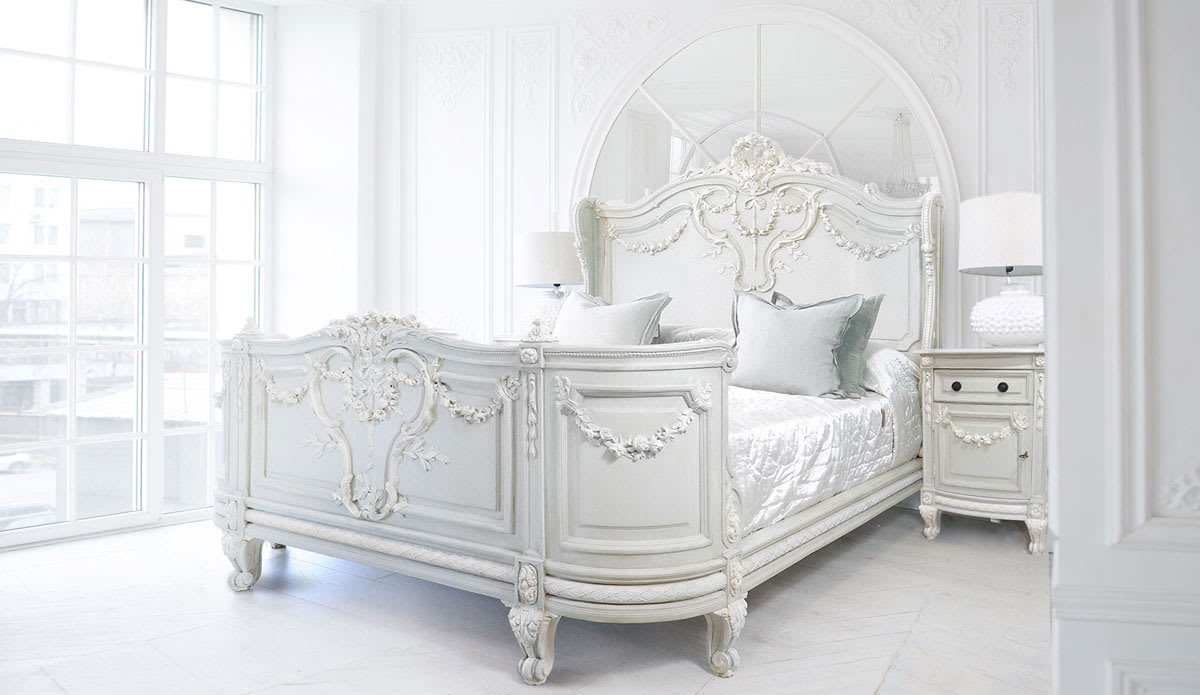 Five proven secrets of French style bedroom furniture.
The culture of France and the impact on bedroom design.
The French have always been a very stylish nation, especially in the two Fs - Fashion and Furniture. Where English designers were more reserved in their designs, the French injected luxury and elegance into everything, from bedside tables to high fashion. French people understand the intimacy and importance of a bedroom space, which you can immediately see through the beauty of the French design.
The 5 proven secrets of French style bedroom furniture
Do you want to know the secrets behind how French décor has become so stylish? Or maybe you are in the process of redecorating your bedroom and want to add a little "je ne sais quoi" to it through designs from France. Either way, keep reading to unlock the French secrets to style.
1. Colour
The key to effortless French style is choosing colours carefully to reflect your room's tone. If you are looking for that shabby chic French look, combine clean neutrals with a light soft colour that suits you. On the other hand, to set the tone for a sophisticated room for solitude, select Noir black as a base and layer textures. With the right colours, you'll even have Jean Paul Gaultier's approval.
2. Balance
When decorating a room, it is always best to balance feminine and masculine colours. This is a technique used by French fashion designers when contrasting soft patterns and materials to masculine silhouettes sporting stark straight lines. In an interior setting, this contrasting technique allows for a well-balanced look that will leave everyone feeling relaxed and content.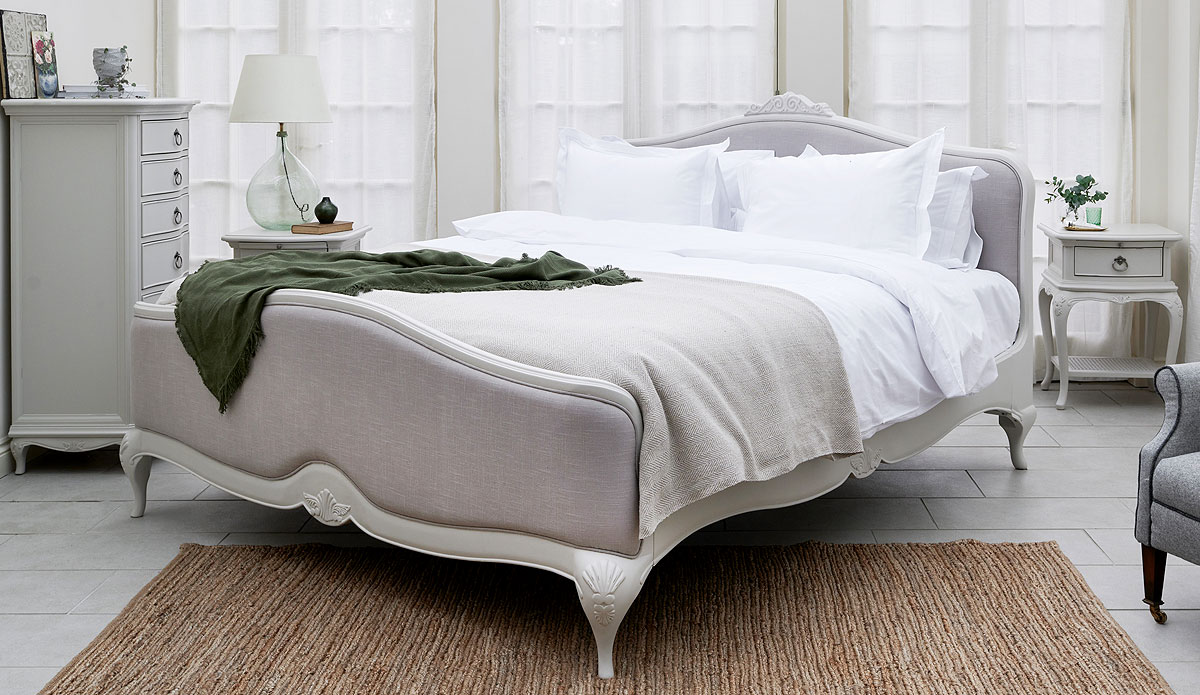 3. Investment
From Christian Dior to Yves Saint Laurent, French creatives know the value of everyday luxury. When you invest in core pieces, everything in your room goes together, and nothing goes out of style. The French obsession with quality craftsmanship was sparked by the work of Georges Jacob, who created the iconic Louis XVI-style furniture. His carefully carved and painted furniture remains a standard for all French style furniture, making it an excellent investment.
4. An aesthetic
From Paris to the Loire Valley, each French culture is expressed in a beautiful and diverse interior style. Likewise, when you understand the essence of your own aesthetic, the details of your room will fall into place.
Think of the dressing table. Do you want it to display beautiful perfume bottles in the style of Coco Chanel herself, or do you want to channel the Italian renaissance or French renaissance with sketch paper and lush green plants? Once a clear aesthetic is in place, small design details like this become easy decisions.
5. Storage
The ultimate French interior design secret is that simplicity and elegance doesn't mean having fewer things- it simply means having more storage. With something as simple as a spacious chest of drawers, clothes clutter is cut down, and your space immediately looks more refined and fashionable. Louis XV certainly wouldn't have compromised his amount of clothes for floor space- and neither should you.
These tips are very useful for the modern world of design, but they also have deep roots in French history from the 15th century to the influence of Louis XVI furniture, which we look into here: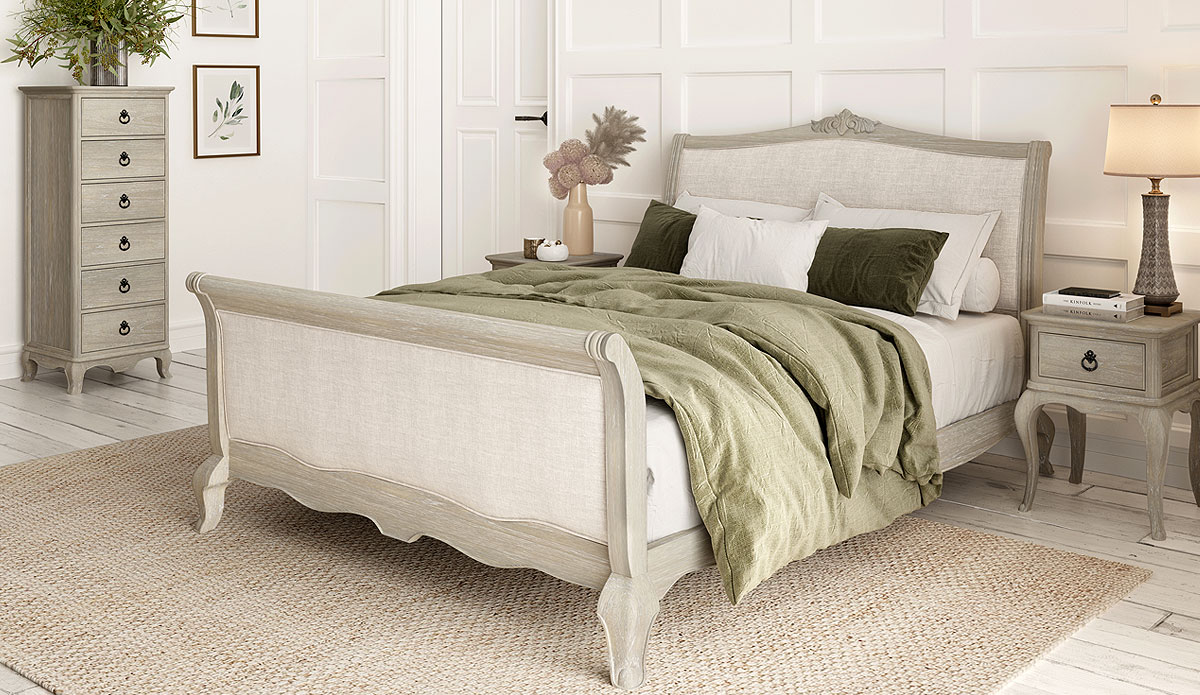 The effects of the french revolution on the home décor industry.
When the French Revolutionaries overthrew their royal family, they opened up a world of luxuries previously only available on an elite level. Designers quickly sought to adorn themselves with these now attainable items. Since then, this style has been associated with France - though many countries also embrace this classic and stylish furniture. The desire for reproductions has generated massive demand from British homeowners who want something different from the average British style.
The History of French Style Furniture and its influence on modern designs.
There is a marked difference between French style Furniture and just French furniture. One originates in its country of origin - in this case, obviously France, while the other replicates this look. French bedroom furniture styles mainly differ in colour as the style essentially stays the same.
Although most French designs come from France, most are now reproduced in Indonesia, where the skill set has shifted from Europe to the Far East. Even though European woodcarvers are not common anymore, this skill has been passed down in Asia and is not lost, with French craftsmanship serving as an example.
The different styles of French Furniture for your home
One of the most beautiful aspects of French furniture is how each piece can tell its own story. Some styles are very ornate and striking, while others are more simple. Each of these styles represents different cultures and regions across France. From opulent chateaux styles to reworked wood, every material speaks to the French desire for durability and timeless style in its own way.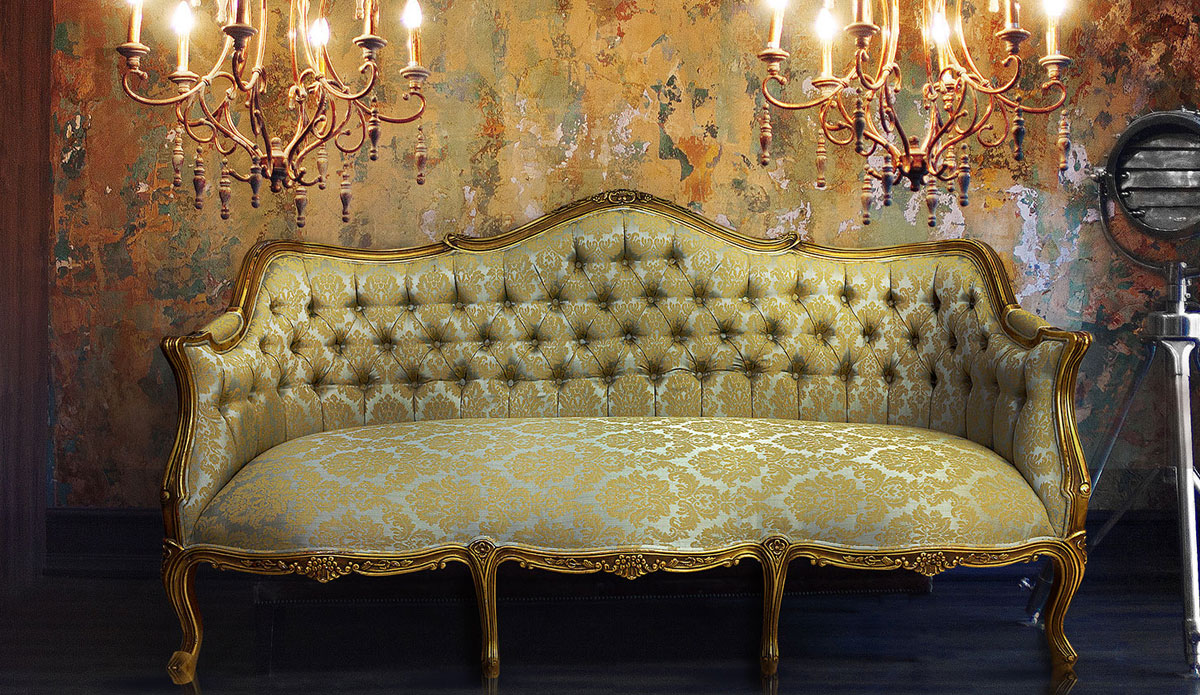 Why we should value french history and style so much
At Nicky Cornell, as you can probably tell, we love everything, French. The history of France is so intertwined with the stunning pieces we proudly stock and the French interior rules we strictly live by. As a country with such a rich and meaningful history, France pours its unique story into each piece of furniture made in its style. Understanding France's style secrets and abundant history mean that we can unlock an even deeper meaning to the details we love so much.
If you are looking to invest in a piece of French furniture, you've come to the right place. As the leading retailers for french style bedroom furniture in the UK, you know that our customer and product understanding is of the highest standard. Our products speak for themselves, displaying truly beautiful authentic French styles.
We are so proud of the inherent quality of every piece here at Nicky Cornell. Our excellent service and staff expertise shine through at the heart of every customer experience, whether in-store or online. We want you to get exactly what your room needs to give it that extra special touch of French style, and are highly selective about the products that we stock for this exact reason. Explore our stunning furniture today and become mesmerised by the beauty of French style furniture.