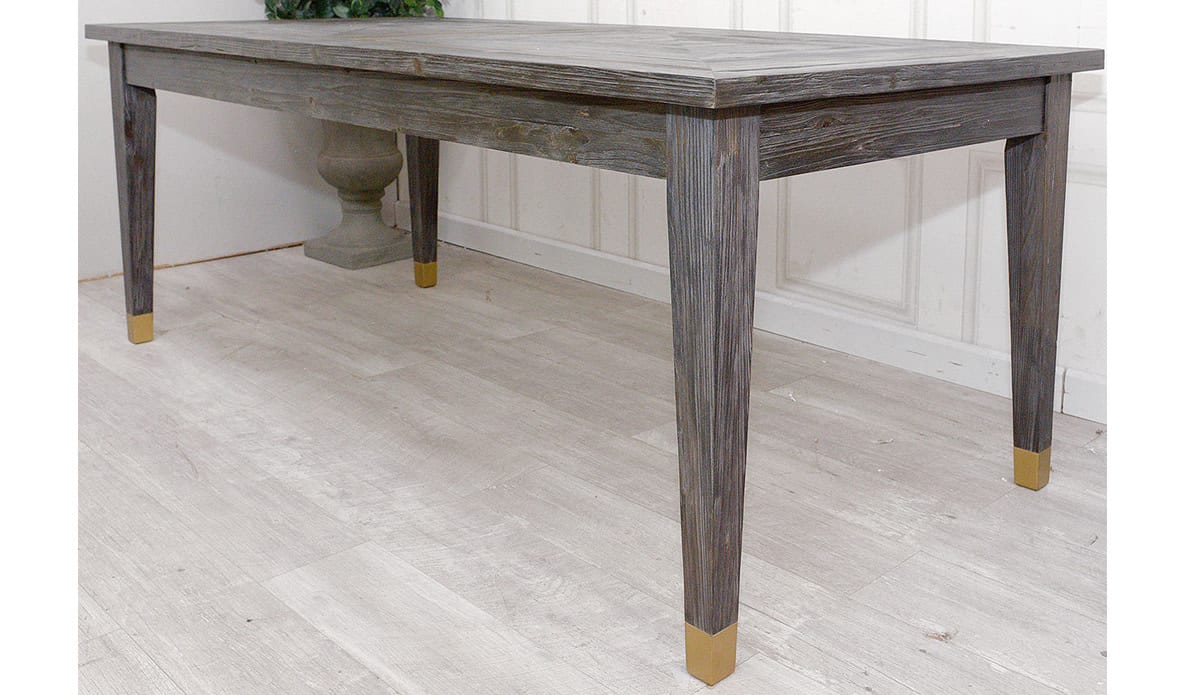 Dining Table Care Guide
Whether used for dining, displaying or working, every table in your home deserves to look its best. And we've got all the tips you need to keep yours going for longer – whether that's avoiding scuffs, marks and damage, or amplifying your surface's shine. Take a look...

Veneer and solid wood
Regular cleaning is key. Wipe your table with a damp cloth, then dry with a clean, lint-free cloth.
Wipe up any spills straight away.
Use a diluted, wood-friendly detergent on any stubborn marks.
Don't use harsh or abrasive chemicals, polishes or sprays.
To repair small scratches on veneer, you can use a small amount of oil polish, and for solid wood, you can just seal with matching varnish or paint. Always test a discrete area before you do this.
Use coasters and placemats – they protect the table's surface from moisture and heat.
Try to keep your table out of direct sunlight – this can cause some colour fading and movement of the timber.
Don't put your table directly in front of a radiator – on veneered tables, this can cause the veneer to lift away, and cause solid wood to move.
Solid wood is a changeable and living material, so excess heat, cold and moisture will affect the timber and over time could cause bowing or hairline cracks.
Lacquer
Clean your lacquered table as per veneered tables above.
Lacquer is easily scratched, so make sure everyone uses a placemat and coaster.
Wipe away finger marks with a soft microfibre cloth.
Glass
Wipe away spills and finger marks with a clean, dry cloth.
Avoid using any washing powders or substances with abrasives, as this can scratch the glass.
Don't place very hot or cold items directly on the glass, or use it as a chopping surface.
If the glass is chipped or broken, stop using it and contact our Customer Service team.

Concrete, marble and stone
Concrete tables are porous, so clean up any spills as soon as they happen.
Keep sharp objects like knives away from the surface – these are particularly prone to scratches.
Wipe concrete, marble and stone tables regularly with a damp cloth, then dry with a clean, lint-free cloth
Don't use harsh or abrasive chemicals, polishes or sprays.
Extendable
Roughly dragging your table when extending it can cause the legs to break – so it's important to take care when you're moving it. If you can, get someone to help you.